Republicans Push To Reopen Country Ignoring Widely Accepted Public Health Advice
POTUS launched a council to re-open America with no public health experts.
---
Happy Friday,
Hope everyone is not throwing parties. Here's the latest:
COVID-19
As of Friday at 11:30 AM ET there are 672,246 cases in the United States 28,998 deaths

Globally there has more than 2.1 million cases

In New York, the quarantine could go on until at least May 15th but likely longer. The move comes as DC and LA make similar moves.

France and UK have extended their lockdown into the next month

New York will now require face coverings for any public outing saying that grocery stores can deny service to customers without face coverings.
5 million people filed jobless claims last week, bringing the total to almost 22 million in the last month wiping out nearly a decade in job gains.

Feeling Stimulated? — Those $1200 stimulus checks should have hit your bank accounts by now— if, of course, you have direct deposit.

Bacon eater? Bad News: Pork prices are expected to soar after several workers test positive COVID-19 at one of the nation's largest pork processing plants.

---

Republicans Push To Reopen Country Ignoring Widely Accepted Public Health Advice

President Trump says he wants to reopen the country despite advice from public health experts. POTUS launched a council to re-open America with no public health experts.

This group absent of experts announced their plan:

Phase One:

Restaurants, movie theaters, venues can reopen observing strict social distancing

Elective surgeries can resume.

Bars stay closed

High Risk Individuals Stay Home

Schools stay closed

Phase Two:

Schools and organized youth activities like camps can reopen.

Nonessential travel can resume

Parks Open

Shopping Center Open

Avoid large gatherings with more than 50 people

Restaurants can reopen under social distancing guidelines.

Phase Three:

Vulnerable individuals can resume public interactions while practicing social distancing

Employers can resume unrestricted staffing.

Visits to senior centers can resume

---

Trump received pushback from Governors, business leaders, and public health experts who call this very premature.

Meanwhile, protests in Michigan erupt as conservatives demand Democratic Governor Gretchen Whitmer to open the state back up chanting 'lock her up'.

The move from Michigan conservatives ignore the nearly 2.1 million deaths from COVID-19. The Michigan policy adheres to CDC guidelines, mimics lockdowns in nearly every country in the world, and across the United States.

COVID-19 Silver Lining?
Earlier this week I wrote for NY Observer about the Quarantine Film Festival— a virtual film festival giving creatives an outlet during COVID-19.
Biden Discusses Possible Cabinet And Transition Team Before Convention; General Election
Following an endorsement from Vermont Senator Bernie Sanders former Vice President Joe Biden announced last night at a virtual fundraiser he is starting to put together a transition team. Keep in mind this before the primaries are technically over and way before the general election.
Per Pool Report — Biden discussed new cabinet level positions. The new positions would be in the Office of Science and Technology Policy and the global health security pandemic office. The separate climate change focus that "goes beyond the EPA" should become cabinet positions. Biden also said he would want a female running mate.
FIVE OTHER STORIES THAT SHOULD BE ON YOUR RADAR
Donald Trump's New Gray Hair Is Just His Latest Political Tactic Vogue
America Needs Plasma From COVID-19 Survivors Now The Atlantic
Apple rolls out cheaper iPhone as pandemic curbs spending AP
Trump's denial of his coronavirus failings will be "one of the biggest propaganda battles in American history" Vox
Trump Interior official helped clear way for payments to ex-employer Politico
---
THE JOURNALISM BUSINESS IN 2020
On this week's episode of The Coffee Break Podcast I spoke with GQ columnist and a co-founder of The Save Journalism Project— Laura Bassett to discuss the future of the news business. Take a Listen Now
Also the show has launched a marketing campaign. Check out this awesome new ad.
And this one too:
---
The Coffee Break Podcast is available on Bleav Podcast Network as well as anywhere you choose to get your podcast. The show may also soon air on radio stations in select markets look out for a possible announcement.
---
OP-ED// I covered Covid-19, Then I got Covid-19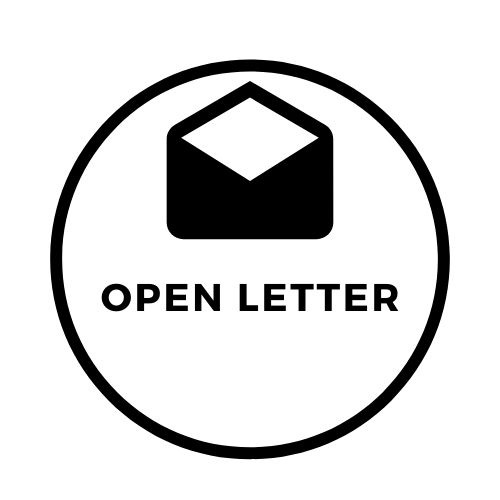 Like most reporters these days I've been covering the coronavirus. I'm discussing the impact of social distancing alongside the political and financial implications of this daunting public health crisis.
Personally, I started writing about this in mid-January -- mostly for outlets like The New York Observer and OZY. Finally, Covid-19 caught up with me. Three weeks ago I got the virus.
Covid-19 came on suddenly or at least as far as I could tell. Originally, I thought the only fever I was going to get was cabin fever. I was wrong. I couldn't breathe. I was feverish. I was aching. I was fearful.
I hid the severity from those I care about. After all, I am a reporter by trade. It could look like I was not practicing what I am preaching. At least that's what I told myself. It got bad-- bad enough that I questioned my own mortality. I was devastated.
When the stay at home orders came to New York, I was quick to take them seriously. So how did I get covid-19?
That's a question I've been asking myself. I'm really not sure. I went to the grocery store maybe twice since the outbreak began. Was the virus sitting on the surface of a cereal box I considered buying and then didn't actually buy?
Maybe the virus was on the top of a cranberry juice bottle?
Maybe my roommates had it and were asymptomatic?
Maybe the virus sat dormant in my system for weeks?
Who knows?… What's done is done.
Many of you unfortunately will soon be asking yourself those same questions. Now I am on the other side of the virus. This comes with a new perspective on how to cover this thing.
As a reporter, I've toyed between the two major schools of thought in journalism. Should I be the fly on the wall -- the rhetorical vessel for other people to tell their stories or should I be speaking as an authority for a subject I've personally experienced?
More often than not align with the former but in this case it's the latter. Personally, I do not like to be part of the story. In this context, it is different. This is a special case.
I personally started with stomach symptoms and a tickle in my throat. My symptoms quickly escalated— adapting to the moment. It included a fever, a dry cough, shortness of breath, and tightness in my chest. In the easier moments the sensation felt similar to altitude sickness and in others it felt like a 400 pound weight was strapped to my chest.
While I was living the virus in real time, I was actively seeking stories that outlined a day by day and play by play recollection of symptoms. I sought stories like that of 22 year old Bjonda Haliti who took to Twitter to give a day by day breakdown of her symptoms or the story of Elizabeth Rider, a health writer who documented her symptoms for Business Insider.
Some reporters led by example— adapting coverage to meet this challenge. Notably, CNN Anchor Chris Cuomo chronicled his symptoms on air . Amee Vanderpool wrote about her daily symptoms on her Substack newsletter SHERO, Yahoo News National Political Reporter Brittany Shepherd tweeted starting a conversation about her experience when she recovered. We need more stories like this.
Editors, in this circumstance, please consider the power in numbers. Don't turn down stories because "we have enough on this subject." These stories needs to be consistently apparent now and after this is all said and done. We don't want people to forget and cause a second wave.
As much as I love Zoom conferences as my primary medium human interaction, I'm kind of ready to be part of society again. We need to make sure to do the right thing to ensure that happens sooner rather than later.
Sure that's not a normal practice or otherwise rational approach, but nothing about the world right now is normal business as usual.
We need to put our own symptoms in context. We need to outline when to seek medical attention. We need more personal reporting answering that question for each and everyone of us alongside the public health information.
Our friends, loved ones, co-workers, and our neighbors could be next. We need to make sure we do everything in our power to make sure that people fundamentally understand this- on the ground where we are.
Now I'm back to work, (remotely, of course) reporting on these stories with that in mind. I hope other reporters will follow suit. At the very least these stories will help us understand how to cover a pandemic of this scale in the future, which we all hope will never happen again.
You can see this article independently on a post. and listen to it on the most recent episode of the coffee break.
---
---
A note on my book: Unfortunately, in lieu of recent events, the printing has been delayed until at least July 14th and the printer may have a backlog. The physical book will be delayed possibly for several months. With that being said, I will be publishing the book in several parts right here via the America In Context Newsletter. Excerpts of the book will be under paywall and will be sent directly to those who already paid. Over the coming weeks I will be adapting the book to fit this strategy. Thank you for baring with me in this unprecedented moment. If have not pre-ordered your copy and wish to support this endeavor feel free to pre-order your copy.
My book Stolen Dignity: An Expose of The Troubled Teen Industry is by far the most meaningful piece of investigative journalism I've had the opportunity to work on thus far in my journalism career.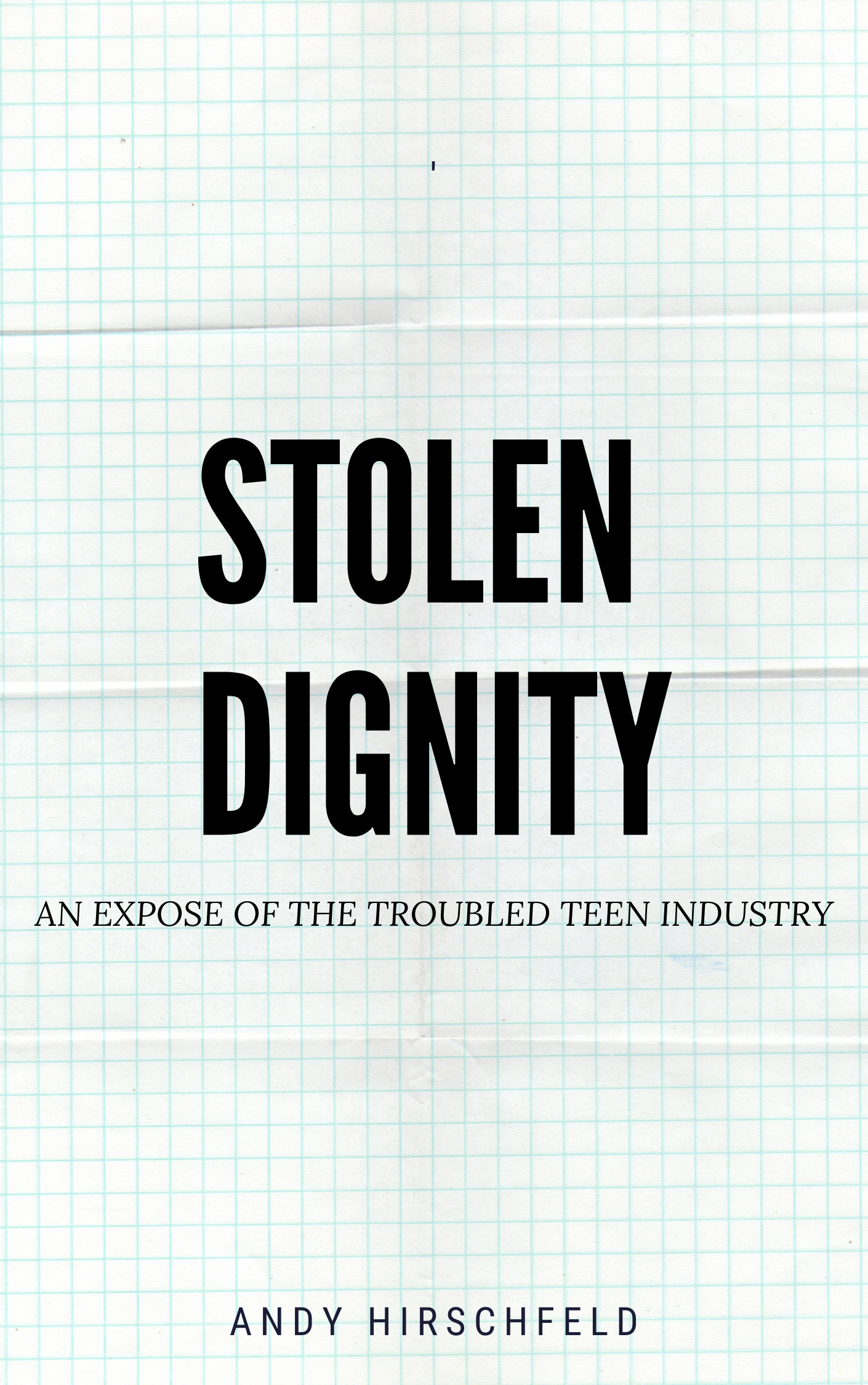 >>>>>>>>>https://www.businessofabusebook.com/
---
---
---
News tips, pitches, questions, concerns, and/or hate mail?
Email me: andy@andyreports.com //// for encrypted messages DM on Twitter for Signal.
#SHAMELESSPLUG Subscribe to my substack if you're not already.
follow on Twitter and Instagram.
Andy Hirschfeld is a multimedia journalist based in New York City. He's a contributing writer to numerous publications including The New York Observer, The Daily Dot, Bloomberg TV, CS Monitor, OZY, Fortune, and Mic among others. He's appeared on NPR, CBS, Pacifica Radio, and DW. He's the author of Stolen Dignity: An Expose of The Troubled Teen Industry. Previously he's produced and reported for ABC, CBS, and CNN. Follow on Twitter at @andyreports