I Covered Covid-19 Then I Got Covid-19
An Open Letter To My Fellow Reporters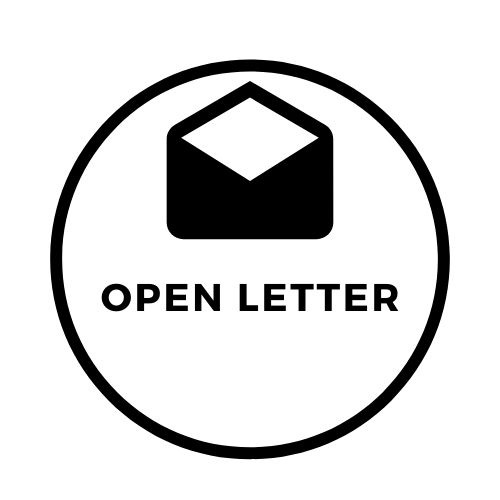 Like most reporters these days I've been covering the coronavirus. I'm discussing the impact of social distancing alongside the political and financial implications of this daunting public health crisis.
Personally, I started writing about this in mid-January -- mostly for outlets like The New York Observer and OZY. Finally, Covid-19 caught up with me. Three weeks ago I got the virus.
Covid-19 came on suddenly or at least as far as I could tell. Originally, I thought the only fever I was going to get was cabin fever. I was wrong. I couldn't breathe. I was feverish. I was aching. I was fearful.
I hid the severity from those I care about. After all, I am a reporter by trade. It could look like I was not practicing what I am preaching. At least that's what I told myself. It got bad-- bad enough that I questioned my own mortality. I was devastated.
When the stay at home orders came to New York, I was quick to take them seriously. So how did I get covid-19?
That's a question I've been asking myself. I'm really not sure. I went to the grocery store maybe twice since the outbreak began. Was the virus sitting on the surface of a cereal box I considered buying and then didn't actually buy?
Maybe the virus was on the top of a cranberry juice bottle?
Maybe my roommates had it and were asymptomatic?
Maybe the virus sat dormant in my system for weeks?
Who knows?… What's done is done.
Many of you unfortunately will soon be asking yourself those same questions. Now I am on the other side of the virus. This comes with a new perspective on how to cover this thing.
As a reporter, I've toyed between the two major schools of thought in journalism. Should I be the fly on the wall -- the rhetorical vessel for other people to tell their stories or should I be speaking as an authority for a subject I've personally experienced?
More often than not align with the former but in this case it's the latter. Personally, I do not like to be part of the story. In this context, it is different. This is a special case.
I personally started with stomach symptoms and a tickle in my throat. My symptoms quickly escalated— adapting to the moment. It included a fever, a dry cough, shortness of breath, and tightness in my chest. In the easier moments the sensation felt similar to altitude sickness and in others it felt like a 400 pound weight was strapped to my chest.
While I was living the virus in real time, I was actively seeking stories that outlined a day by day and play by play recollection of symptoms. I sought stories like that of 22 year old Bjonda Haliti who took to Twitter to give a day by day breakdown of her symptoms or the story of Elizabeth Rider, a health writer who documented her symptoms for Business Insider.
Some reporters led by example— adapting coverage to meet this challenge. Notably, CNN Anchor Chris Cuomo chronicled his symptoms on air . Amee Vanderpool wrote about her daily symptoms on her Substack newsletter SHERO, Yahoo News National Political Reporter Brittany Shepherd tweeted starting a conversation about her experience when she recovered. We need more stories like this.
Editors, in this circumstance, please consider the power in numbers. Don't turn down stories because "we have enough on this subject." These stories needs to be consistently apparent now and after this is all said and done. We don't want people to forget and cause a second wave.
As much as I love Zoom conferences as my primary medium human interaction, I'm kind of ready to be part of society again. We need to make sure to do the right thing to ensure that happens sooner rather than later.
Sure that's not a normal practice or otherwise rational approach, but nothing about the world right now is normal business as usual.
We need to put our own symptoms in context. We need to outline when to seek medical attention. We need more personal reporting answering that question for each and everyone of us alongside the public health information.
Our friends, loved ones, co-workers, and our neighbors could be next. We need to make sure we do everything in our power to make sure that people fundamentally understand this- on the ground where we are.
Now I'm back to work, (remotely, of course) reporting on these stories with that in mind. I hope other reporters will follow suit. At the very least these stories will help us understand how to cover a pandemic of this scale in the future, which we all hope will never happen again.
---
This letter is also included in the second episode of The Coffee Break Podcast also out today. You can listen here now.
---
Andy Hirschfeld is a multimedia journalist based in New York City. He's a contributing writer to numerous publications including Al Jazeera English, The New York Observer, The Daily Dot, Bloomberg News, CS Monitor, OZY, Fortune, Yahoo Finance, and Mic among others. His work has also appeared on NPR, CBS, Pacifica Radio, and DW. He's the author of Stolen Dignity: An Expose of The Troubled Teen Industry. Previously he's produced and reported for ABC, CBS, and CNN. Follow on Twitter at @andyreports