COVID-19 Grips Nation Amid Massive Economic Downturn
The Biggest Stories From The Andy Reports News Desk and Beyond
---
Happy Friday,

First off sorry for unannounced two week hiatus from the newsletter. I got the virus so I had to take sometime to address that. Now let's get to the big stories making news on this Passover and Good Friday:
COVID-19 GRIPS NATION
Fast Facts
473,093 cases and 17,836 deaths in The United States

1,631,310 confirmed cases across the globe

87,028 cases in New York City with 5,150 deaths.

The City of New York has started building mass graves on Hart Island off the coast of the Bronx usually where unclaimed bodies, those without next of kin are buried.

The Associated Press reports that COVID-19 is proportionately affecting African Americans. Of the cities where info is available 42% of coronavirus deaths have been among the African American community — most hardest hit in New York, New Orleans, Detroit, Chicago, and Milwaukee.

The New York Times reports new research shows about where New York's coronavirus cases came from — Europe not Asia.

Not only is New York the epicenter of the virus. There are more cases in New York state than any country excluding the United States!

YOUNG PEOPLE ARE NOT IMMUNE!!!!! In New York alone, six people under the age of 20 died, 33 people in their 20s died, 118 in their 30s died and 265 in their 40s died — per Washington Post

The movie business is also adapting. The Tribeca Film Festival is moving its operations online. I wrote about how the move will impact filmmakers this week for the New York Observer.
Trump Fires Inspector General
While you weren't looking President Trump fired the inspector general involved in the Ukraine scandal that led to Trump's impeachment trial. This is why journalists use unnamed sources to protect sources from retaliation like this. Please remember that.
Sanders Suspends Presidential Campaign
On Wednesday, Vermont Senator Bernie Sanders suspended his bid for the White House making former Vice President Joe Biden the likely Democratic nominee.
Several rumors have surfaced for who the Biden team will choose for his running mate. The most likely contenders include former rivals Massachusetts Senator Elizabeth Warren or California Senator Kamala Harris. Michigan Governor Gretchen Whitmer reportedly also under consideration.
Money Problem$$$$
Fast Facts
Unemployment it is up: 17 million filings in the last three weeks

Healthcare is not immune. More than 42,000 healthcare jobs have been cut according to the Bureau of Labor Statistics report out last week.

The Federal Reserve announced Thursday that it will provide up to $2.3 trillion in loans
So This Happened

New York Post White House Reporter Steve Nelson, in the midst of the Pandemic, asked President Trump if he would consider pardoning the subject of the NETFLIX series Tiger King. Here's what happened:
FIVE OTHER STORIES THAT SHOULD BE ON YOUR RADAR
Coronavirus stimulus package includes $1.1B going to for-profit colleges Yahoo Finance
Apple, Google Bring Covid-19 Contact-Tracing to 3 Billion People Bloomberg
A slew of hotels are heeding cities' pleas for help. Trump's aren't. Politico
FEMA Denies Involvement in PPE Seizures? Talking Points Memo
Pramila Jayapal's ambitious plan to get every worker their paycheck during coronavirus, explained Vox
---
The Coffee Break Podcast Launches
On this week's episode of The Coffee Break Podcast I sat down with seasoned pandemic journalist Thor Benson. We discussed how Coronavirus is going shape American politics, economics, and culture for decades to come. Take a listen.
You can catch episodes of The Coffee Break every week where ever you get your podcasts. On next week's episode of The Coffee Break Podcast I sit down with Laura Bassett— political columnist for GQ and a founder of the Save Journalism Project to discuss the latest in the journalism business as well as what the future of the business looks like.
---
---
On Media Layoffs // OP-ED
To no surprise there's been more layoffs in the media business. Of course, like usual Bustle the life of this fairly unpleasant party that no one wanted to be invited to. Last week Bustle laid off several staffers including the entire editorial staff at The Outline as well as writers at Inverse and Mic.
It is no surprise such an event would happen especially under the leadership of Joshua Topolsky, who as I've reported on before has a poor history of leadership and building editorial products with the exception of the The Verge. Earlier this year Topolsky launched a sister publication called Input Magazine. The launch came after merging Independent Media (which housed Inverse and Outline) with Bustle. Topolsky also took over Mic as well. Earlier this year I reported about several new players in the tech news space including Laurie Segall's new venture Dot Dot Dot Media; Protocol from the publishers of Politico and Input.
Input struck me with some skepticism which I reported on for the NY Observer in December. "The expansion comes despite the publishers fairly regular layoffs across many of its brands, so the longevity of the project is unclear."
Regardless of the current Covid-19 climate, this is on brand for Topolsky and Bustle's Bryan Goldberg.
They could take a lesson from Hearst. Poynter reported that the company told its newsrooms there will be no layoffs, no furloughs and no pay cuts during the course of Covid-19 outbreak. The media company will also be giving bonuses to all employees.
---
A note on my book: Unfortunately, in lieu of recent events, the printing has been delayed until at least July 14th and the printer may have a backlog. The physical book will be delayed possibly for several months. With that being said, I will be publishing the book in several parts right here via the America In Context Newsletter. Excerpts of the book will be under paywall and will be sent directly to those who already paid. Over the coming weeks I will be adapting the book to fit this strategy. Thank you for baring with me in this unprecedented moment. If have not pre-ordered your copy and wish to support this endeavor feel free to pre-order your copy.
My book Stolen Dignity: An Expose of The Troubled Teen Industry is by far the most meaningful piece of investigative journalism I've had the opportunity to work on thus far in my journalism career.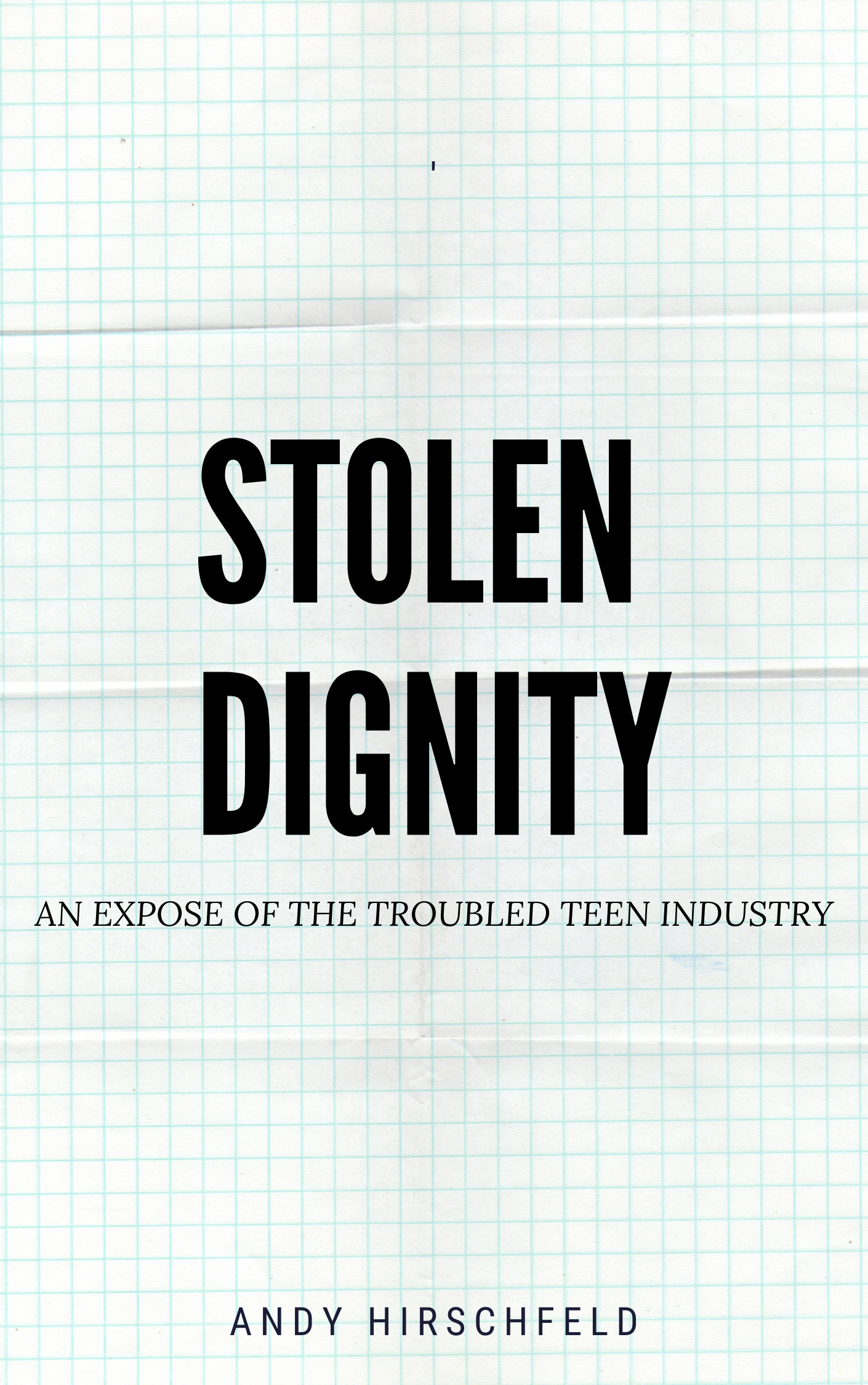 A couple weeks ago I sat down with the hosts of the Troubled Podcast to discuss the book. — Take A Listen.
>>>>>>>>>>https://www.businessofabusebook.com/
---
This week in Terrible PR Pitches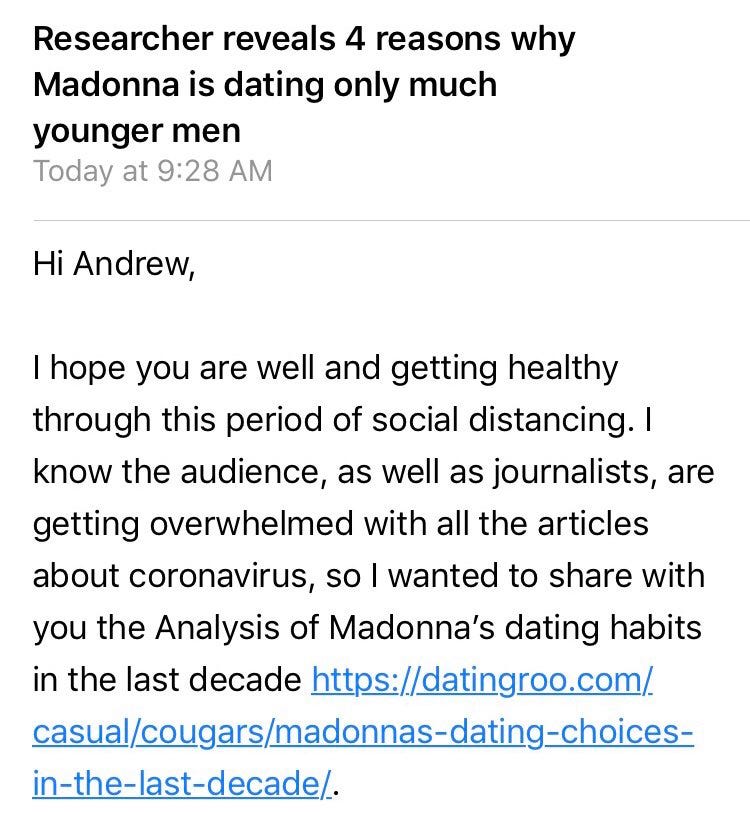 Please don't do this.
Now That You Are Sufficiently Bummed Out, Here's A GIF Of A Chicken Wearing Shoes.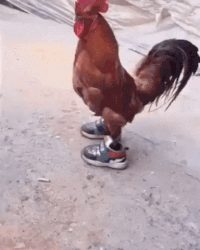 ---
---
News tips, pitches, questions, concerns, and/or hate mail?
Email me: andy@andyreports.com //// for encrypted messages DM on Twitter for Signal.
#SHAMELESSPLUG Subscribe to my substack if you're not already.
follow on Twitter and Instagram.
Andy Hirschfeld is a multimedia journalist based in New York City. He's a contributing writer to numerous publications including The New York Observer, The Daily Dot, Bloomberg TV, CS Monitor, OZY, Fortune, and Mic among others. He's appeared on NPR, CBS, Pacifica Radio, and DW. He's the author of Stolen Dignity: An Expose of The Troubled Teen Industry. Previously he's produced and reported for ABC, CBS, and CNN. Follow on Twitter at @andyreports