New York's COVID-19 Childcare Problem And The Ripple Effect on The Economy
As The City Reopens Families Grip With A New Reality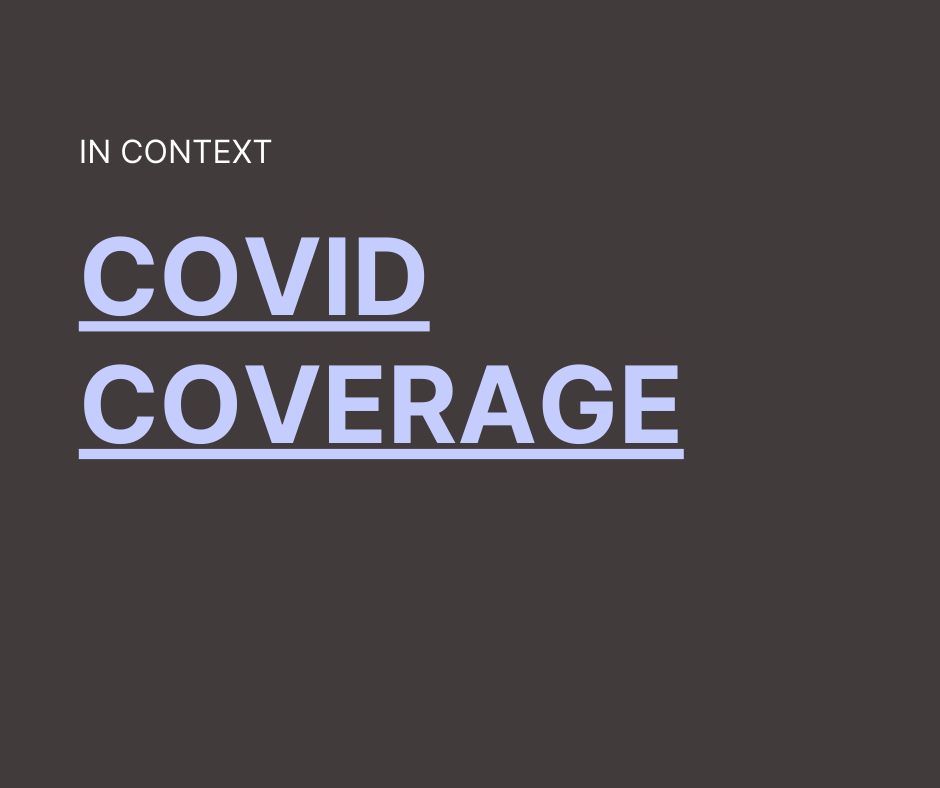 ---
For Evelyn Flores, access to childcare right now is putting her family in a complicated situation. She has three kids -- one high school senior, one middle schooler, and a seven-year-old. Evelyn does not work herself but she is scrambling to help her sister who does and has two seven-year-olds. Because of social distancing concerns, Evelyn says there's only so much she can do to help her sister. Flores says this is a common story throughout her community in the Brooklyn neighborhood of Bushwick where the median household income is 17 percent less than the city average.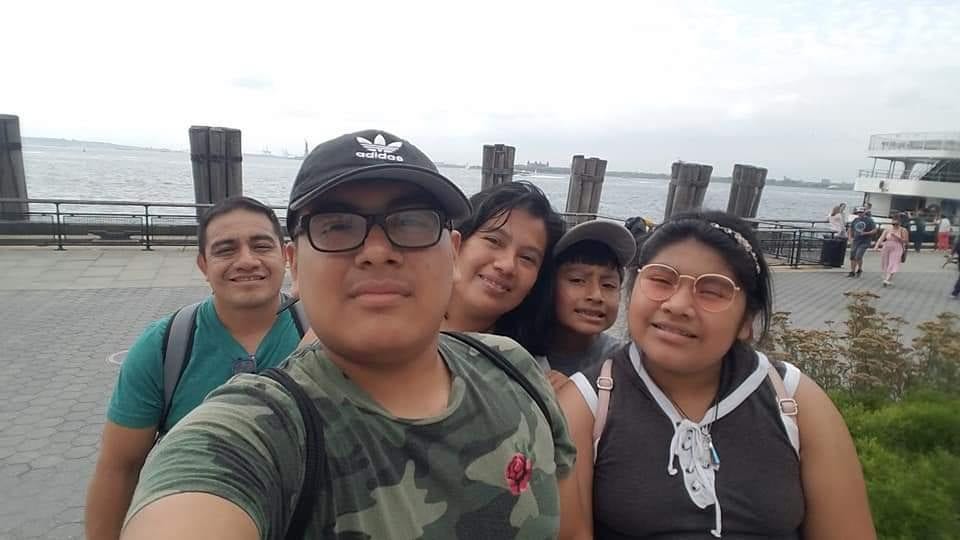 Flores Family / Courtesy: Evelyn Flores
Public schools across New York City will likely stay closed throughout the summer. The Flores family and families like them throughout New York City are scrambling to come up with childcare alternatives amid this daunting COVID-19 outbreak.
Throughout the pandemic New York City's Regional Enrichment Centers offered childcare to 37 different types of essential workers. The Regional Enrichment Centers during the COVID-19 outbreak essentially operate public schools, in a childcare capacity, for essential workers in lieu of the public school system's closure but not everyone who needs them has access to them.
Mary F., who has a kindergartener at a public school in Brooklyn, says the city's inconsistent options are a major concern. While she says you absolutely can't open businesses and keep schools closed, in her line of work, as an event photographer, she's out of work for the foreseeable future. She's not an essential worker but still has bills to pay and mouths to feed.
Mary F. is also an expecting mother. A temp job as a delivery driver is not on the table. Between her financial needs and her need for additional childcare the city just does not have options to help parents like her.
The city does not offer childcare support for new mothers. The city also does not offer childcare for parents that may have contracted the virus that need to quarantine or even hospitalize themselves.
Mary F and Evelyn situations exemplify the inconsistencies indicative of the New York City educational framework favors the wealthy, who can afford independent childcare and -- while services are great for some for others are struggling to get the basics. In large part, this is why the New York City Public School System exemplifies the city's staggering income disparities.
There are more than 1.1 million students enrolled in the city's public schools. Nearly three out of every four are economically disadvantaged, according to the New York City Department of Education. Those students received reduced price or free school lunches according to the New York State Education Department. The majority of students are from communities of color.
Most of New York's disenfranchised communities are in the outer boroughs, while New York's wealthiest communities are in Manhattan.
The schools with more than 90% of students living below the poverty line are also living in the areas with the highest rates of COVID-19 infection in New York City. All of these schools are outside Manhattan. These schools are either majority African-American or majority Hispanic. They also fall in communities that have the highest percentage of residents working in industries most vulnerable to the economic downturn like service workers according to data from the New York Department of Health and Department of Education when compared to research from The Center For An Urban Future.
New York's most vulnerable and economically burdened industries from the COVID-19 outbreak are overrepresented in the four boroughs outside Manhattan. According to data compiled by the Center For An Urban Future, one out of every five jobs in New York's outer boroughs are in the retail or restaurant business and with the exception of the takeout those are all closed. Almost 60% of personal care services (barbershops, nail salons) jobs, two-thirds of all childcare jobs and 86% of local maintenance/repair sector jobs are outside Manhattan.
Meanwhile the industries that have not sustained heavy job losses are based in Manhattan. 82% of 'office sector' jobs (which includes administrative, financial services, and management services) are based in Manhattan according to the data.
"With limited childcare options parents out of work will likely stay home with their children rather than taking a job that puts them at risk of contracting the virus some of which only pay minimum wage" Eli Dvorkin, Policy Director for The Center For Urban Future tells America In Context. The options for childcare for essential workers on the front lines would be to hire a private nanny or utilizing the Regional Enrichment Centers which can put parents and their children at risk.
The alternative to enrichment centers which many do not have access to is private childcare. Even if people decide to take an additional job the cost is just too high for many to reach. "Taking a minimum wage job won't pay for private childcare which can run upwards of $100 per day" Scott Short, CEO of RiseBoro, a community partnership across northern Brooklyn neighborhoods that aims to lift up the community's most vulnerable, tells America In Context. In context, that would cost more than $36 thousand per child per year more than half of New York's median household income.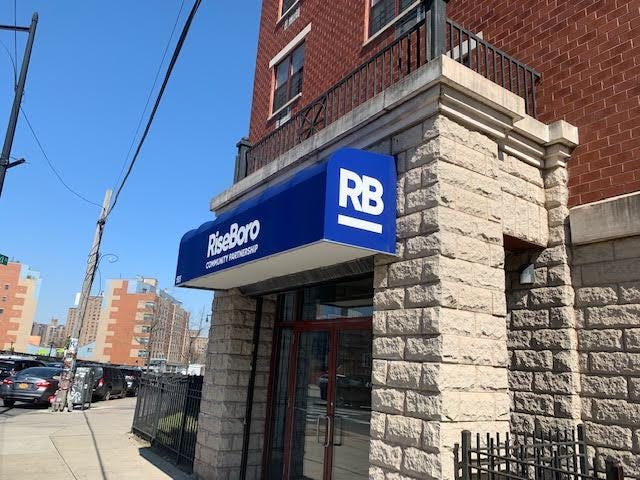 RiseBoro Building In Brooklyn / Courtesy: RiseBoro
"As businesses close in our neighborhoods I expect to see more workers staying home with their children and rely on public assistance" Short says. RiseBoro works deeply with some of New York's most socio-economically disadvantaged communities.
A major casualty lackluster access to childcare, will be the small businesses, restaurants, shops and cafes championed by immigrants and communities of color. The businesses that shape New York's global culture won't get the traffic they need to stay afloat. Without help from the government, economists like Dr. Bentley Macleod, Professor of Economics at Columbia University, believe this temporary problem will become a permanent one. "We need to make this downfall less painful for these individuals but we do not have the social safety net needed" Dr. Macleod tells America In Context.
New York's response is under a microscope. How America's largest city responds to this crisis could either show other cities across the country and around the world how to address this growing economic problem or be the poster child of what not to do. Only time will tell if New York City can reform its childcare access to help its disadvantaged communities and save the vibrant global culture that makes New York City in the process. Now as the city starts its first phase in reopening, businesses will be tested if they can weather the COVID storm or if too much is already lost.
---
Andy Hirschfeld is a multimedia journalist based in New York City. He's a contributing writer to numerous publications including The New York Observer, The Daily Dot, Al Jazeera, Bloomberg TV, CS Monitor, OZY, Fortune, and Mic among others. He's appeared on NPR, CBS, Pacifica Radio, and DW. He's the author of Stolen Dignity: An Expose of The Troubled Teen Industry. Previously he's produced and reported for ABC, CBS, and CNN. Follow on Twitter at @andyreports
---