Environmental Racism is at the Forefront of Climate Activism
Last week in NYC, Climate Week activists throughout the city made it clear that their top priority in the climate emergency is environmental racism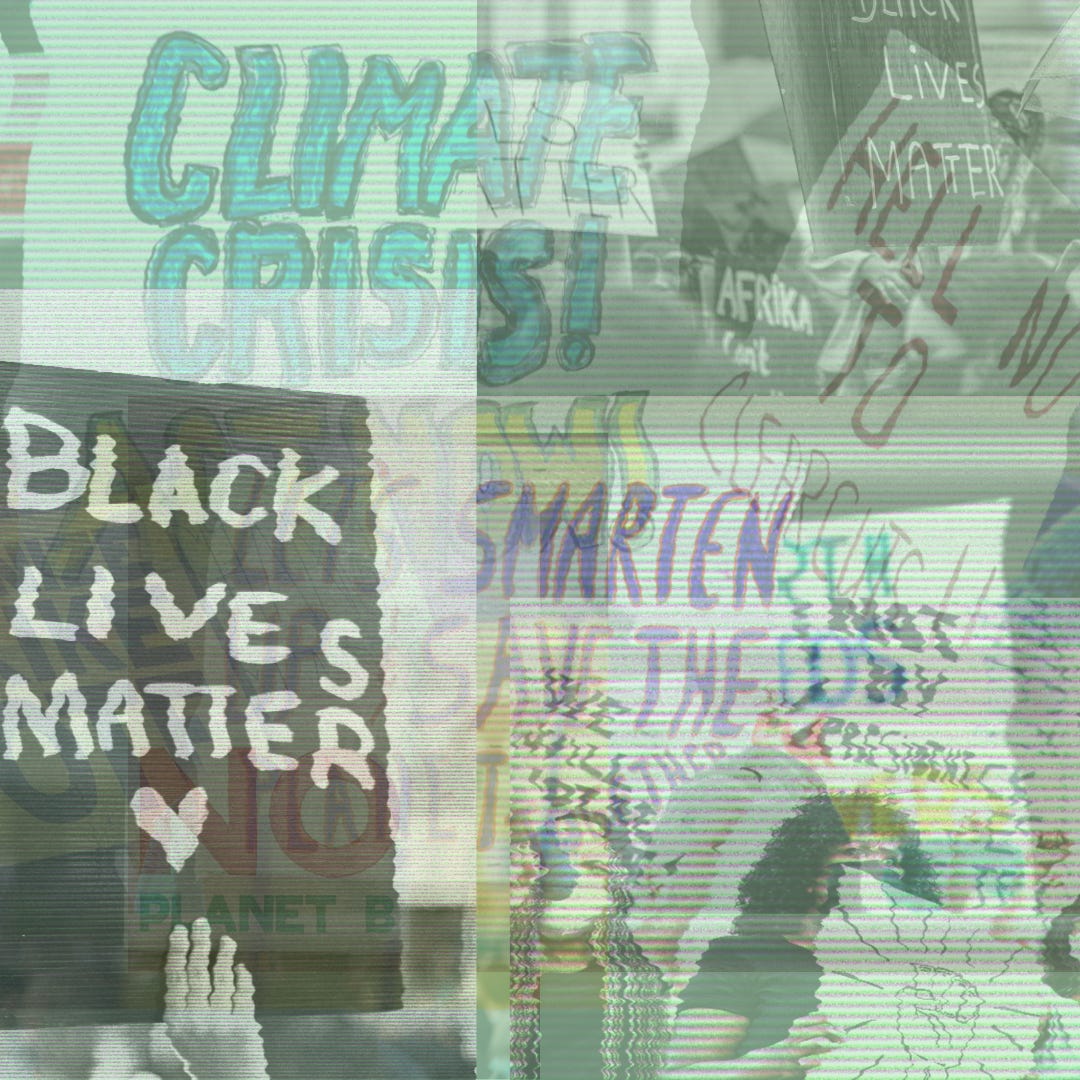 ---
By Shivani Persad
Contributor I
@liveshiv
As a resident in America at the moment, it's easy to become overwhelmed with all of the ways in which society is literally and figuratively burning, or in some cases drowning. There's a global pandemic, widespread unemployment, the fight against police brutality, and climate change.
Between unprecedented wildfires and flooding disproportionately affecting racialized communities, the challenges at the intersection of climate change and race are major issues for voters come election day. Last week activists across New York City pushed the general public to understand how these two issues relate inextricably to each other.
Last month, the world got a visual reminder of the reality of climate change as the Bay Area was covered in an orange haze as a result of The Bear Fire. 
Wildfires disproportionately affect racialized communities, particularly those in low-income areas and in cities like San Francisco that are among the most gentrified cities in the United States. Black children are more likely to suffer from asthma and thus more vulnerable during wildfires with heavy smoke and bad air quality. According to the California Air Resources Board, over 90 percent of California residents breathe "unhealthy levels of one or more air pollutants" at some point throughout the year. Racialized communities are also more likely to live in low-income housing where poor infrastructure fails to protect residents from extreme heat and dangerous smoke. 
"We have to talk about these issues together, we're more powerful when we address all aspects of these global crises," Saad Amer, climate change activist and founder of Plus 1 Vote tells America In Context adding, "you cannot tackle the issue of climate change without also addressing the inherent social inequities that exist in society. When you address things for the communities that are most marginalized, all other communities win."
In recent years, oil refineries in Texas and Louisiana have experienced major flooding due to hurricanes, particularly affecting low-income communities of color. Communities such as Port Arthur, Texas, and Lake Charles, Louisiana are the most vulnerable to air pollution, toxic fumes, and after-effects of oil spilling because of their proximity to refineries. Climate change has very real and immediate consequences for marginalized communities and this intersection can't be left out of the conversation when we talk about the climate. The concept of climate migration is one immediate consequence that frontline communities of color communities grapple with. Anti-Racism Daily reported that one in 12 Americans in the South will have to relocate within 45 years due to climate change-related factors such as the over 200,000 Black people from New Orleans that were forced to relocated after Hurricane Katrina. 
Amer talked about the March For Climate Justice through Racial Justice that took place on September 20th, centering the voice of Black, Brown, and Indigenous peoples and their experiences with how climate change has negatively impacted their communities. Amer says organizers made an effort to "de-gentrify the leadership of the movement". The demands of the March intend to highlight the intersection between climate change and environmental racism. One of the demands is entitled, "The Red Deal" and it calls for the "reinvestment in common humanity for everyone and the restoration of Indigenous lands, waters, airs, and nations." Another entitled, "Defund and demilitarize the NYPD" makes the connection that the NYPD has been largely funded by the fossil fuel industry and other large corporations that contribute to environmental inequalities.
"[This is] part of the cross-pollination of movements that we need right now. It's making all of these nuanced connections. [Many of our] demands speak directly to actionable items, to policy, to directly to calls to action on the street, to change legacy and history," Kei Williams, a Black queer organizer from People's Climate Movement tells America In Context.
"The traditional homelands of the Taíno extend from the Caribbean islands to southern Florida. My family lineage is from Borikén (Puerto Rico) and I know that the loss of life people on the island suffered from Hurricane Maria was not simply the result of an extreme weather event. The casualties are also the result of the colonial legacy that includes racism and years of neglect," Roberto Múkaro Borrero, President of the United Confederation of Taíno People and a leader of the march tells America In Context.

For the most part marginalized communities in America, have the highest percentage of respiratory issues, and are now not only facing air pollution but are also at a much higher risk for contracting COVID-19. "Unfortunately, Black, brown and Indigenous people who contribute the least are the more disproportionately impacted by climate emergencies, national disasters and otherwise," Williams said.
Williams asserts that the Green New Deal is a powerful piece of legislation and a platform that is radical, transformative, and all-encompassing. It's the only piece of legislation that makes a connection between climate change and racial justice with policies that put them together in context. He says, "We know that climate change, like COVID-19, is life-threatening and poses a risk to all of us. If COVID-19 is bad and we are living in that experience, runaway climate change is much much worse, and we cannot let that happen. We have to respond to the communities that are most impacted."
---
Shivani Persad 
is a Brooklyn based activist, model and journalist. She has bylines at several notable publications including Teen Vogue, Vogue Business, and Refinery 29. Her work has also been featured on CNN and in the New York Times.
---
Want more stories like this? We need you to support our independent journalism. Subscribe to our premium publication and get access to books, special series, live events and other great resources.
---